improvisations
for looper pedals
ONGOING

EXCERPTS VIA SOUNDCLOUD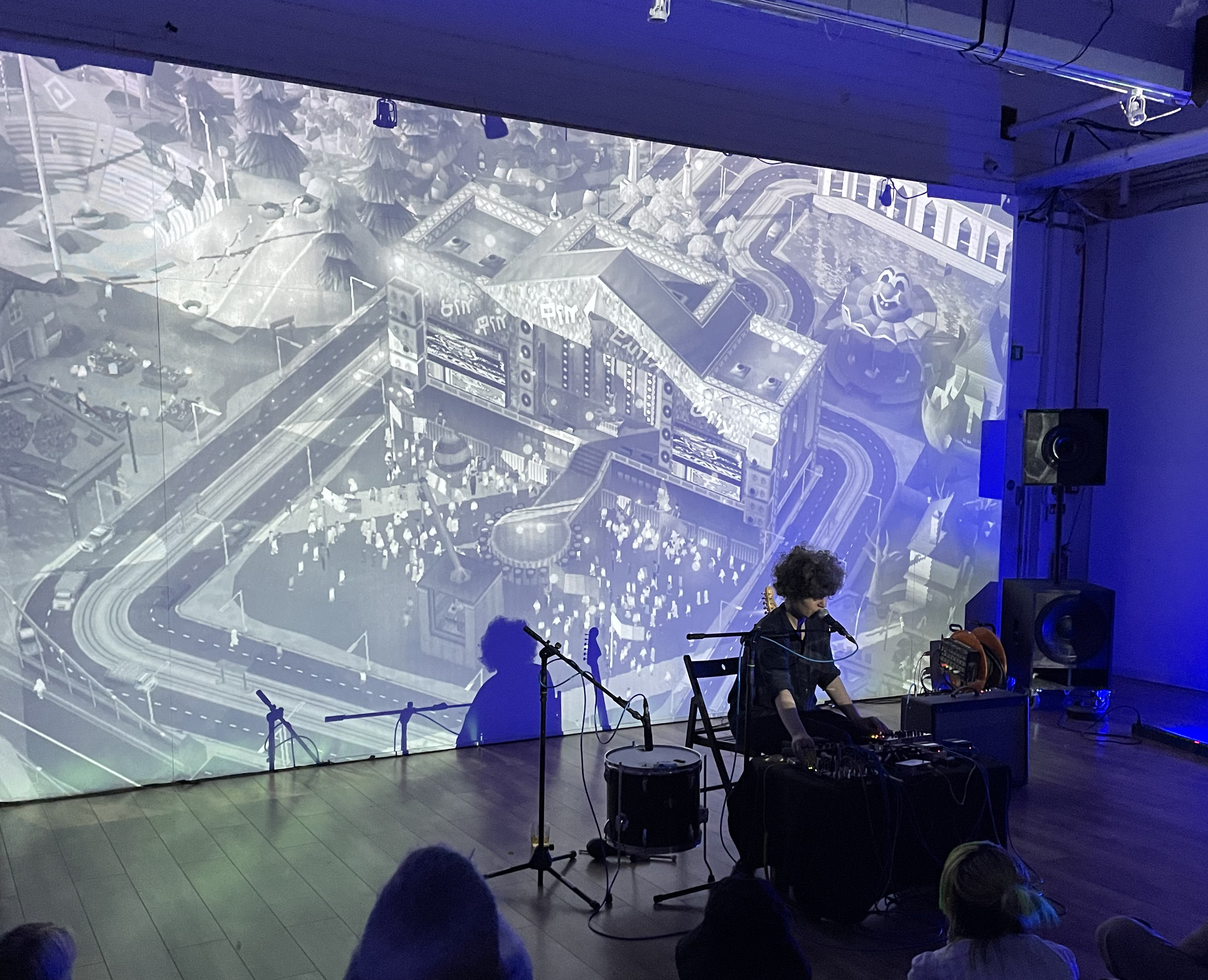 IKLECTIC, LONDON_ 2022



KCB BELGRADE CULTURAL CENTRE_ 2022.



CAFÉ OTO (W/ JULIA E DYCK AND CAROLINE PROFANTER)_ LONDON, 2021.



SPETTRO_ BRESCIA, 2021 (PHOTO: GLORIA PASOTTI).



CAFÉ OTO (W/ TOM WHITE)_ LONDON, 2021.



CASINÓ LUXEMBOURG FORUM FOR CONTEMPORARY ART_ 2020.



BB15_ LINZ, 2019.



KUNSTHAL GENT_ OFFOFF CINEMA, 2019.



LES ATELIER CLAUS (W/GRAHAM KELLY)_ BRUSSELS, 2018.

TXT
Voice, harmonica, guitar, percussions, amplified objects, mobile devices and public radio broadcast are live sampled and manipulated through looper and effect pedals, exploring modes of repetition, accumulation and automatic memory.