astrology
of a friday
2016



SINGLE CHANNEL FULL HD VIDEO, COLOUR, SOUND, 10 MIN 30 SEC. PRODUCED WITH THE SUPPORT OF

PROVINCE LIMBURG

AND

JAN VAN EYCK MIRROR

.

astrology of a friday was filmed in the general assembly room of the province of limburg's government building where, on the 7th of february 1992, the signing ceremony of the treaty on european union (the maastricht treaty) took place. the camera only frames the star shaped ceiling of the room, its lights performing a choreography going in and out of sync with the soundtrack. a quiet voice whispering the anthem of europe develops into an orchestra of sounds birthing the union, whilst a voice acclaims throughout the preamble of the treaty. the clock-wise and anti clock-wise rotating movement of the ceiling holds the tension of something that could simultaneously be the memory of a past, as well as a vision of the future.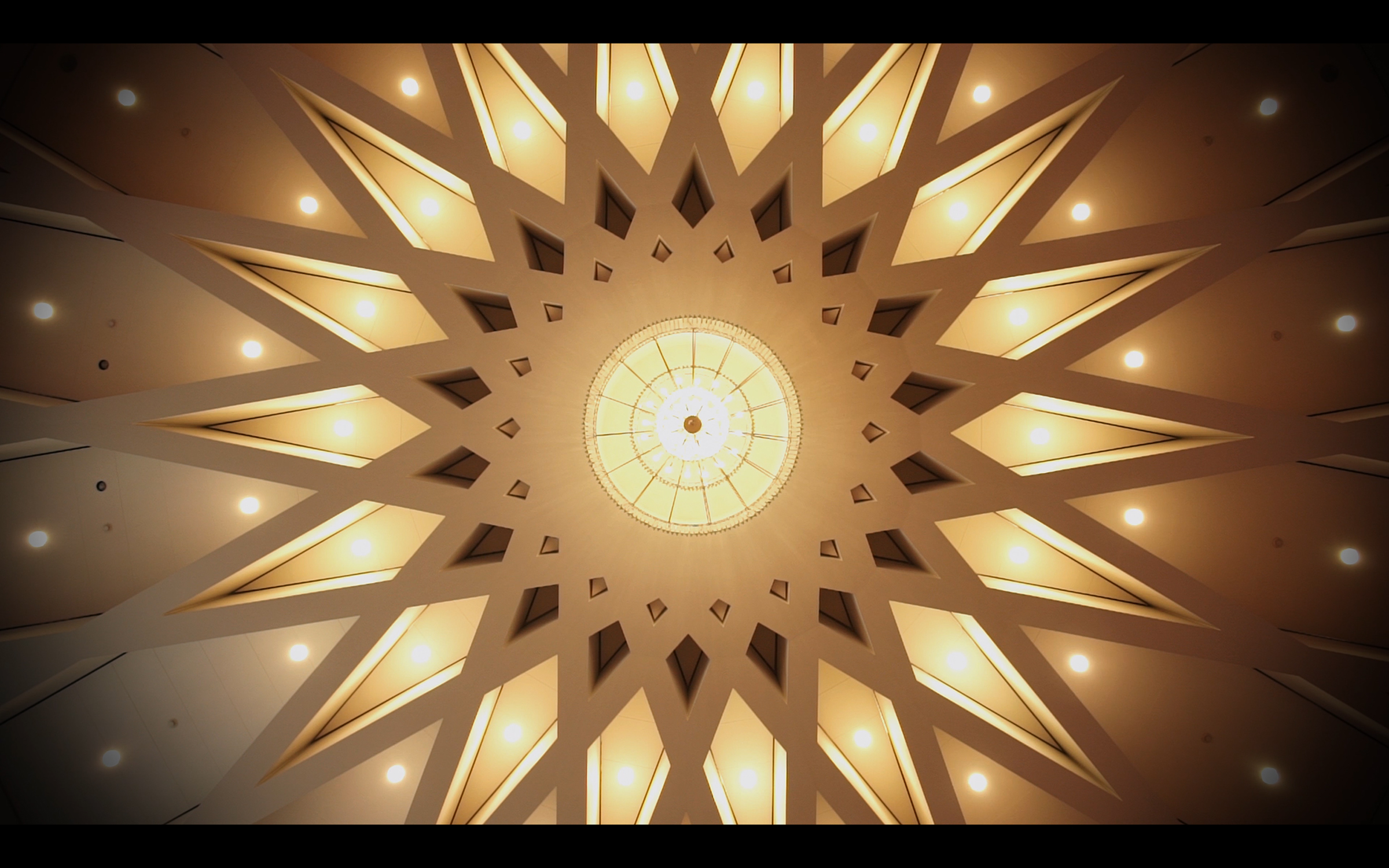 INSTALLATION VIEW AT THE MAC-METROPOLITAN ART CENTRE BELFAST (2016); FILM STILLS; ORIGINAL DOCUMENTATION OF THE SIGNING CEREMONY (GOOGLE IMAGES); EXCERPT FROM THE TREATY PREAMBLE (EUROPA.EU).