wake me up
with so much
2022



SINGLE CHANNEL 2K VIDEO, B&W, SILENT; LIVE-TO-PICTURE PERFORMANCE; AMBIENT LIGHTS; APPROX. 25 MIN.

wake me with so much is a live-to-picture performance for a film made of images taken from the videogame simcity and a live music composition for time manipulating guitar pedals. the automated movements of people and cars, immersed in near-to-real cityscapes, catched from a bird eye surveillance camera angle, are edited in the grand tradition of surrealist cinema. the live sounds, repeating, reversing, slowing down and speeding up, work with and against the images, amplifying the illusion of social time and the reality of dream and nightmare.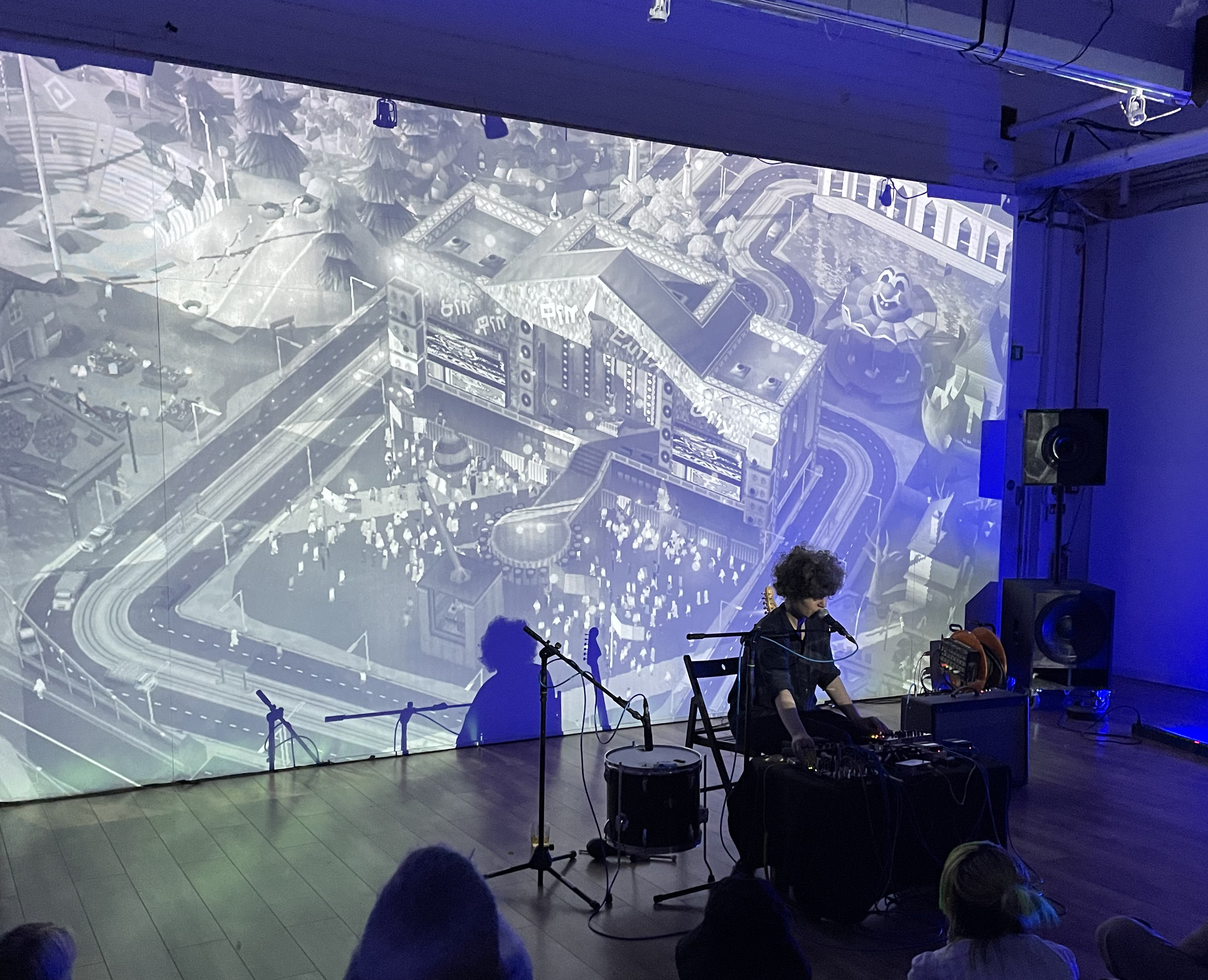 PERFORMING AT IKLECTIC, LONDON; STILLS FROM VIDEO.