karnofsky's
score
2023

SERIES OF 18 DRAWINGS, LASER-ENGRAVED ON CARBOARD FOLDERS.
(UPCOMING) 7-TRACK CD-R, RELEASED BY FUTURA RESISTENZA.
(UPCOMING) FILM, SINGLE CHANNEL 2K VIDEO, COLOUR, SOUND, 23 MIN.
WITH THE SUPPORT OF FRANS MASEREEL CENTRUM, RUPERT RESIDENCY AND CAREOF.


"laser-engraved on those folders that might otherwise contain medical paperwork, cos's karnofsky's scores appear as abstract drawings and their direct opposite at once. hot and cold are joined. their inspiration, the score, a 'weapon of math destruction' as cathy o'neil calls quantified thinking applied to very human affairs, is a pull to earth where there is no soil (read paper or canvas) left for pure formalism. the reality-bound move happens despite a sense that the artist thought about composition and color with a good amount of care, creating what she called a 'visual poem where the score becomes notation'. These works are only as abstract as scores on cancer patients can be; they can't and don't escape the burdens of real life despite a critical attempt at structuring". (piero bisello)
full text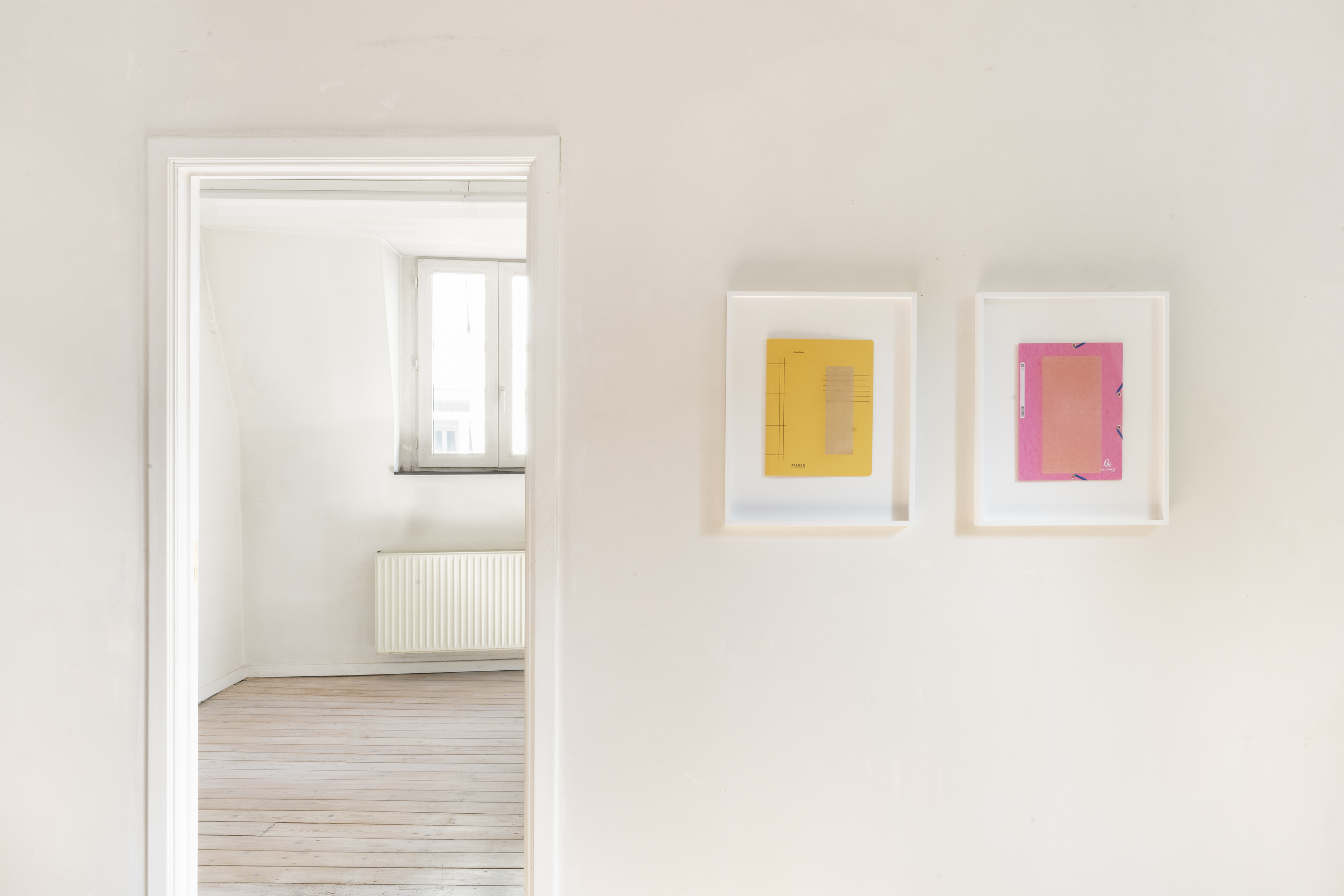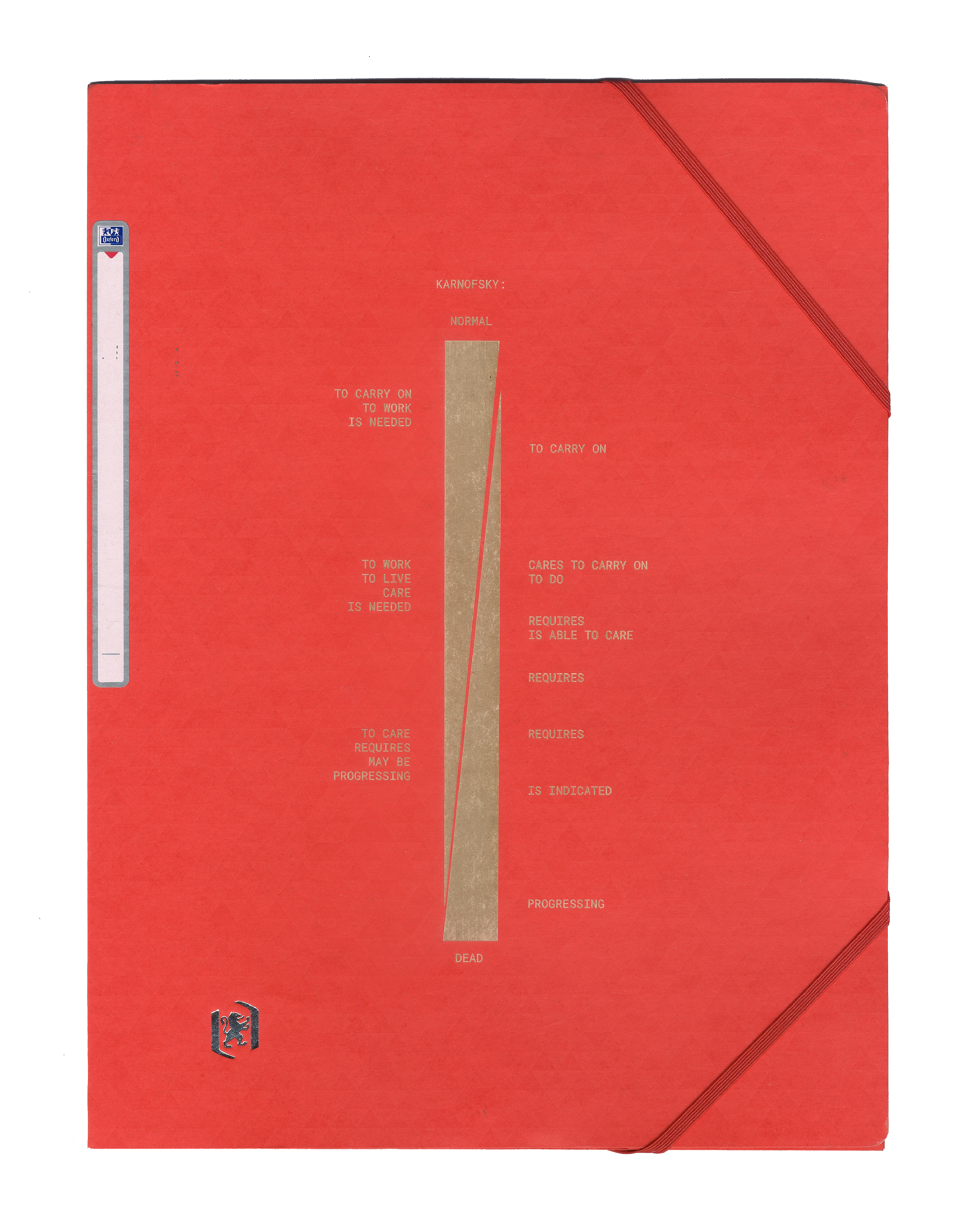 SELECTED WORKS AND EXHIBITION VIEWS AT SAINT-MARTIN BOOKSHOP, BRUSSELS.