si sa che le pecore
non sono carnivore*
2016 (*IT IS A KNOWN THING, THAT SHEEP ARE NOT CARNIVOURS)



LIVE ADAPTATION OF THE FILM "EIGHT CHAPTERS IN FOUR MOVEMENTS", 30 MIN, 2016. PRODUCED WITH THE SUPPORT OF

CAREOF

- MILAN. LIVE SOUND: TERESA COS/ REMOTE LIVE READING: MELA BOEV

si sa che le pecore non sono carnivore is a live transposition of my film eight chapters in four movements, where i intervene on the original soundtrack with a live sound composition. the words of henri lefevbre's rhythmanalysis, which constitute the backbone of the original soundtrack, are substituted here with a text edited from the first chapter of elias canetti's "crowds and power", as read remotely by a performer via live conference call and fragments of the original recording of ts eliot's reading of "the waste land". the live sound composition is made up of sounds generated by the direct contact of my voice and body to the microphones and reiterated in loops.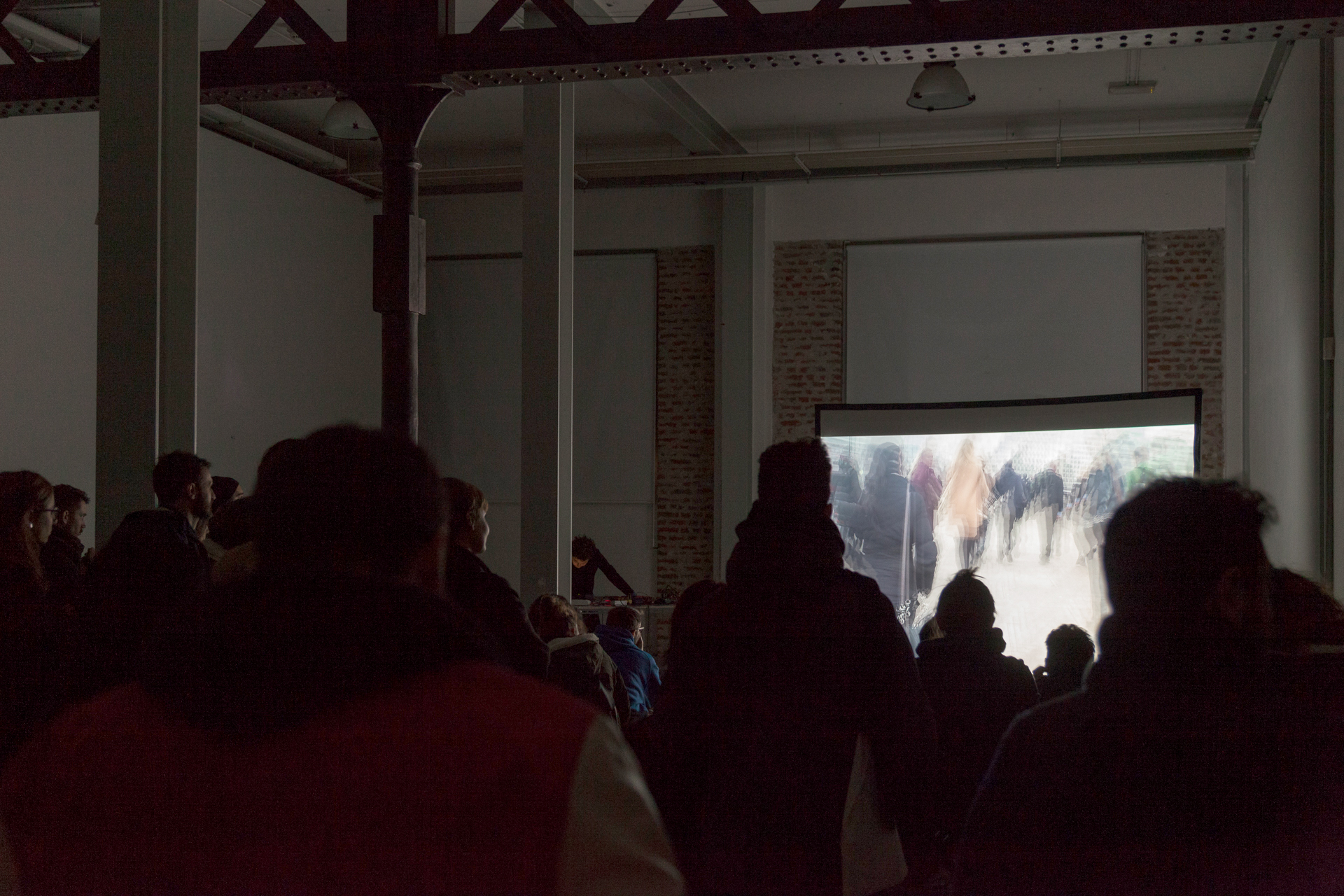 IMAGES FROM THE PERFORMANCE AT CAREOF, MILAN (2016).